• Upper Klamath
• Class IV
• Experienced Rafters
• Location – 30 Miles northeast of Yreka, CA
• Season – June to September
Beginning in Oregon and ending just inside the California border, the "Hells Corner" section of the Upper Klamath is an action-lover's dream. Long, turbulent, and consistent best describe the rapids of this river. Our initial introduction to the Upper Klamath is one of beauty and serenity as we drift peacefully through several miles of class 2-3 rapids enjoying the scenery and abundant birds and wildlife. The tranquillity soon ends as the river descends into "Caldera," the first of forty major rapids that make the Upper Klamath a river runner's delight. As we descend into the isolated, narrow canyon, we encounter a seemingly endless series of class 2-3 rapids. Thanks to a recently discovered access road we are able to take out immediately below the class 4 section, camp for the night, and the next day, after breakfast, shuttle upstream and do it again!
This trip is recommended for physically fit individuals with previous class 3 commercial rafting experience. Six guests per raft. Due to the abrasive volcanic river rock, wetsuits are strongly recommended.
Call us for trip pricing and more information.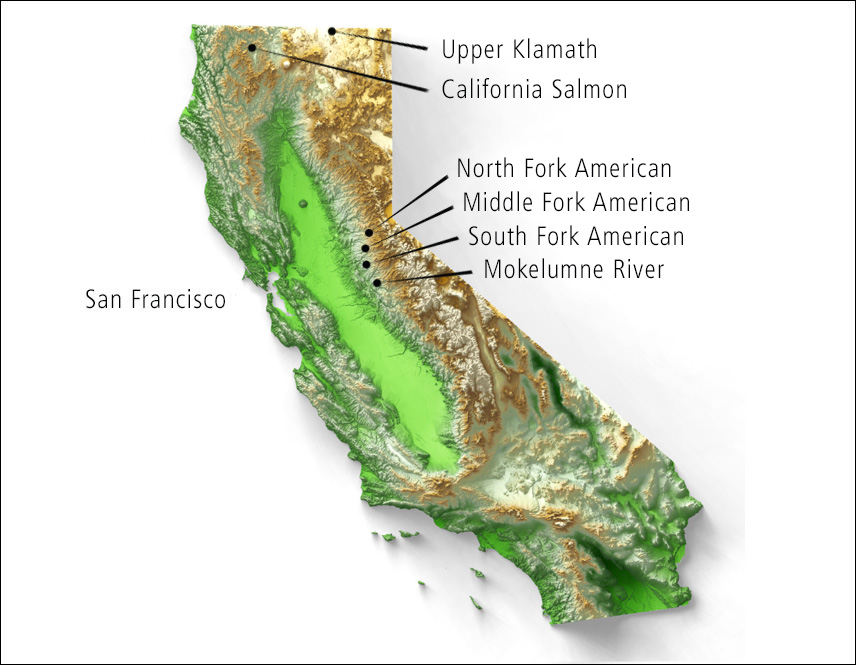 CONTACT US TO BOOK YOUR UPPER KLAMATH RAFTING TRIP TODAY!