River Classification Descriptions:
CLASS II Rapids… Slowly flowing water. Some waves and minor rapids. Very little maneuvering required.
CLASS III Rapids… Swift current with minor obstacles. Substantial Rapids, maneuvering required. Should not be attempted without an experienced guide. Recommended for beginners and intermediates.
CLASS IV Rapids… Swift current with numerous obstacles and frequent rapids. Constant maneuvering required. DO NOT ATTEMPT without an experienced whitewater guide. Recommended for experienced rafters.
CLASS V Rapids… Very strong current with many obstacles and long violent rapids. Scouting is mandatory. Expert maneuvering required. Only for experienced, healthy individuals.
Water flows in the South Fork American River result from releases from hydroelectric facilities located upstream. Such water releases are not subject to the control of El Dorado County or rafting companies operating under Permits from the County of El Dorado." (Found in section 6.2.9.3.1 of the River Management Plan)
————————————————————
Motherlode River Center Camping:
When you arrive at the Motherlode River Center Campgrounds we will have your campsite ready for you. The campground has both bathrooms and showers. Our camp is a camping facility with a large camping area that you may be sharing with other guests. We do have a general store on site that carries some essential supplies (sun block, citronella candles, water shoes, etc).
Location: 6260 Hwy 49, Lotus California 95651.
General Campground Rules:
1) No animals are allowed.
2) No RV's allowed
3) No liability is assumed for vehicles and/or items left inside vehicles.
4) Lifeguard services are not provided. Be careful…the river is swift and powerful. You swim at your own risk.
5) No drop-in camping is allowed. We are a private grounds which only allows rafters permission to camp or enter.
6) Fires are not permitted.
7) Cooking over open flame is not permitted.
8) Quiet hours are from 10PM to 9AM and are strictly enforced by the County of El Dorado.
9) This is a natural setting. Safety and caution is advised while running and playing about: the indigenous creatures consist but are not limited to bear, mountain lion, rattlesnake, skunk, river otter, Canadian geese and beaver. AWA /WWC and affiliates assume no liability for people playing around rocks, burrows, shrubbery, or any other places animals make their homes.
10) We are all stewards of the planet. We ask you to leave your area in the same pristine condition that you found it. If you pack it in, please, you need pack it out, throw it out, or recycle it. Please, clean up after yourself when using the facilities. If you aren't excited about cleaning up after yourself, imagine someone else's lack of joy in the process.
Parking: There is a $5.00/night parking fee at our South Fork Camp.
---

South Fork American River – Camping Options:
• Ponderosa Park RV Camp – 7291 Highway 49 Coloma CA 95651 – 530.642.5830

• Camp Lotus – 5461 Bassi Road Lotus Ca 95651 – 530.622.8672

• Coloma Resort RV Park – 6921 Mt. Murphy Road Coloma Ca 95613 – 530.621.2267
————————————————————
For the Guest who find that camping is not as desirable as Lodging…

South Fork American River Rafting – Lodging Options:
• Eden Vale Inn – Placerville – 530.621.0901

• Bella Vista Bed & Breakfast – Placerville – 530.622.3456

• Historic Cary House Hotel
 – Placerville – 530.622.4271
• Ponderosa Ridge, A Bed & Breakfast
 – Placerville – 530.3449220
• American River Inn (B & B)

 – Georgetown – 800.2456566
• Best Western
 – Placerville – 800.854.9100
• Days Inn
 – Placerville – 530.622.3124
• Best Western
 – Cameron Park – 800.601.1234
• Super 8 Motel
 – Cameron Park – Cameron Park – 530.677.7177
North Fork American River Rafting – Lodging Options:
• Rollins Lakeside Inn (Cabins-sleep 4-8)
 – Colfax – 530.273.0729
• Colfax Motor Lodge
 – Colfax – 530.346.8382
Middle Fork American River Rafting – Lodging Options:
• Red Lion Inn and Suites – Auburn – 530.885.1800

• Holiday Inn – Auburn – 530.887.8787

• Golden Key/Best Western
 – 530.885.8611
• Super 8 Motel
 – Auburn – 530.888.8808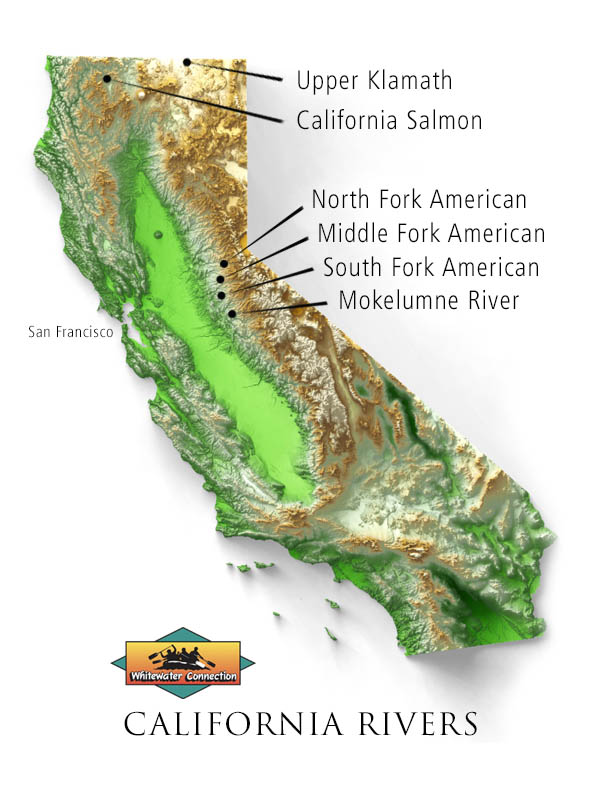 CONTACT US TO BOOK YOUR TRIP TODAY!