• North Fork of the American River
• Class IV
• Recommended for Intermediate & Experienced Rafters
• Ages 14 +
• Location – Colfax, CA
North Fork American River (Chamberlain Falls), 10-Miles, 4-Hour section of river. The "North Fork" as it is known in California is the quintessential Class IV run. It's a classic due to its clear water and steep, challenging drops. The scenery is top notch and the spring wildflowers are unmatched. The Chamberlain Falls section is by far the most popular. It's best known for challenging rapids with good sized drops that require precise maneuvering. The most exciting rapids are Chamberlain Falls, Bogus Thunder, and Staircase. This is the best one-day run in California because it has everything: clear water, great rapids, a spectacular canyon, and the occasional jaw-dropping wildflower display. The exciting part of the run is from the Iowa Hill Bridge to the Yankee Jim Road, which is five miles long and has a gradient of 44 feet per mile. After the first non-stop 5-Miles, we stop and relax while we have an amazing, Gourmet deli lunch with options on different lunch meats, cheeses and breads. After lunch you continue down another 5-Miles of fun Class III rapids, giving you a chance to soak in the beauty, and reflect on the awesomeness of what you just rafted, making your way on down to the take-out at Ponderosa Way.
North Fork One Day Prices:
Monday-Friday $229.00 per person
Saturday-Sunday $249.00 per person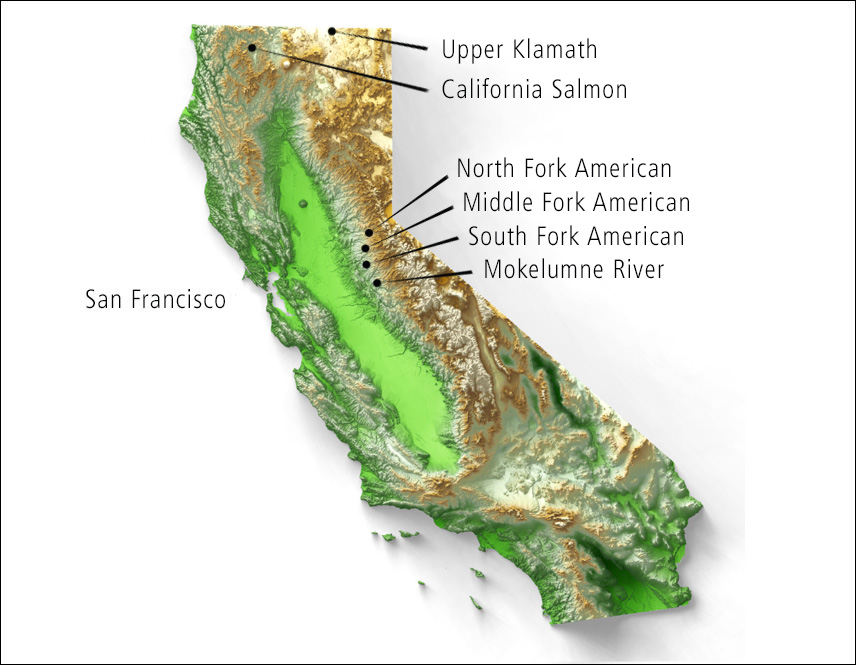 CONTACT US TO BOOK YOUR NORTH FORK WHITEWATER RAFTING TRIP TODAY!