• California Salmon
• Class V
• Experienced Rafters
• Location – 120 Miles East of Yreka, CA
• Season – April-May
This free flowing springtime run is one of California's finest and most impressive whitewater canyons. Carving a spectacular gorge through the remote and beautiful Salmon Mountains it has appropriately earned National Wild River designation. This run provides superb scenery with side creek waterfalls and thick forests between the wild rapids Bloomers Falls, Airplane, Cascade, Big Joe and Freight Train. This trip is challenging and is recommended for the active, and adventurous guests looking for a real whitewater experience.
This trip is recommended for physically fit individuals with previous class 3 commercial rafting experience. Six guests per raft.
Call us for trip pricing and more information.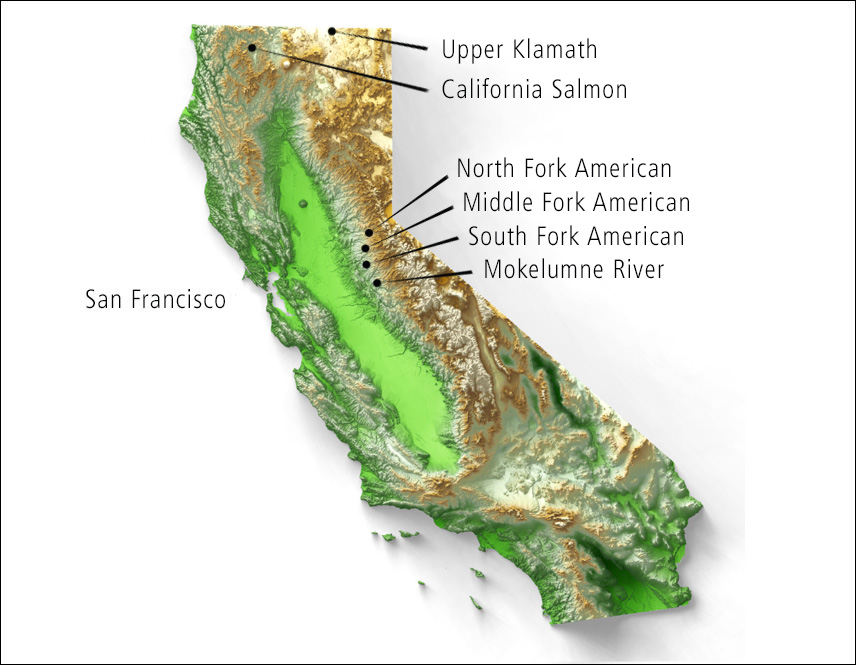 CONTACT US TO BOOK YOUR CALIFORNIA SALMON RAFTING TRIP TODAY!